Typically the spring market is known as the best time to sell your home. However, don't overlook the fall and winter months as a great opportunity to find more serious and motivated buyers. Since inventory tends to be lower during these months, options are limited for these buyers. Your home, if prepared properly, can sell quickly and at top dollar during the winter months. In past blogs, we discussed the importance of decluttering, depersonalizing, and staging your home before listing it for sale. As we head into the holiday months, we are often asked by our sellers whether they can still decorate their homes for the holidays, even after decluttering and depersonalizing their spaces. Following are some great suggestions to help tackle this issue: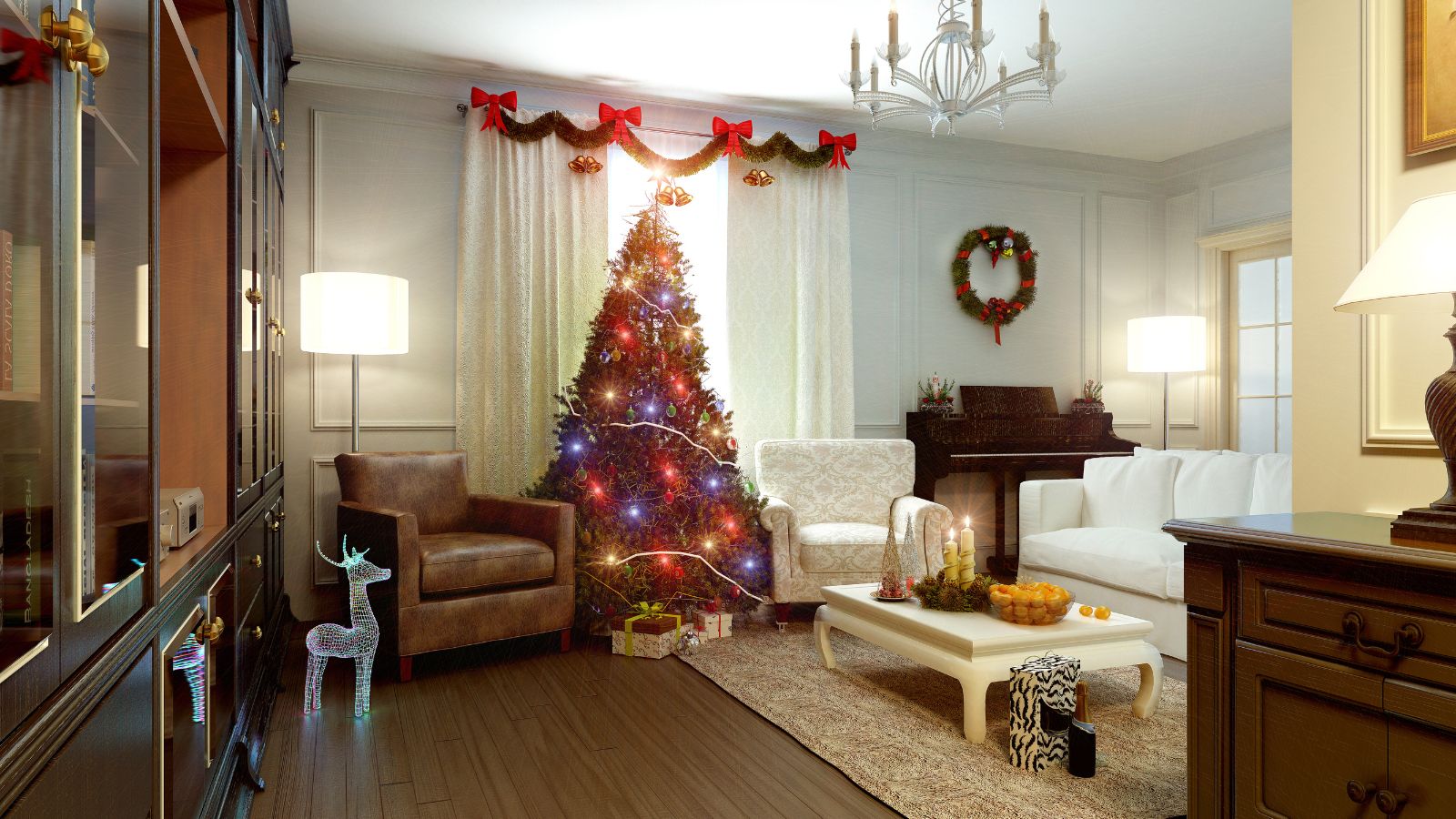 Feel free to decorate your home, but keep it simple
Some families like to go all out for every holiday and have boxes and boxes filled with whimsical decorations. However, while your home is on the market we recommend keeping the decorations to a minimum. A few decorations can certainly liven up the space on a gloomy day, but keep it simple and uncrowded. If too many personal holiday decorations are set out, then buyers might feel claustrophobic and the space will come off as cluttered and tight to them. Since you spent so much time decluttering and depersonalizing, don't undo that neutral feeling you accomplished too quickly by decorating every shelf, table, and room with holiday decorations. A few mantle decorations and table centerpieces should suffice.
Forgo the lawn decorations
The blow up Snoopy and Grinch may be the highlight of your and/or your children's winter holidays, but while your home is actively on the market, we recommend not adding those to the decoration list. A few white colored lights on the home or trees can add great curb appeal and be very inviting to buyers.
With green lawns going dormant in the winter and colorful flowers not surviving cold nights, sprucing up the outside of your home is even more important now than ever before. Make sure all fall leaves have been cleaned up, gutters are clear of debris, dead plants have been trimmed and removed, and beds have been freshly mulched. A nice seasonal wreath on the door creates a welcoming feel to any buyer coming through your home.
What an opportune time to make your home smell the best it can! Before showings and/or an Open House, warm up a pot of water on the stovetop, throw in some orange peels, a couple of cinnamon sticks, a splash of vanilla, and a dash of nutmeg. Set at a low simmer for a few hours and your home will soon smell wonderful! When buyers walk in the door, the enticing smells will invoke memories of baking and family!
Nothing is more inviting than coming into a warm home when it is cold and gloomy outside. Make sure your heat is set to provide a consistent cozy feel in the home throughout the day. Buyers will feel comfortable and will stay longer!
Make sure you have plenty of lighting in each room and that lightbulbs match and are working. Before a showing, turn them all on, even holiday lights (preferably just white ones). When days are short and gray, having a lit up home creates a welcoming feeling and enables buyers to see all of the wonderful features of your home
Remember, the simpler you are with your holiday decorations, the more you will appeal to a wide range of buyers. In turn, your home may go under contract in fewer days and then you can break out all of your favorite decorations and enjoy the holidays with your family and friends! Below are examples of a few of the homes we have listed during the holidays and how our sellers made great use of their decorations without overdoing it.