So Many Colors! 
Whether in a buyer's or a seller's market, if you've been reading our other blogs on how to prepare your home to sell, you will notice that one recommendation repeats itself – fresh paint! A fresh coat of paint can transform the look of your home on a relatively tight budget. Buyers will appreciate the feeling a new coat of paint evokes when they view your home, and the right colors can make the whole home look more spacious. Choosing the right color palette is paramount, but with so many color options how do you decide which is best?
Colors of the Year
Much like the fashion runway, the larger paint companies reveal their own version of the "Color of the Year." For 2023, Sherwin Williams has come out with a color they label Redend Point. "It's if beige could blush," says Sue Wadden, the color marketing director at Sherwin-Williams. "It's a pink-undertone neutral that is warm and earthy, and it has a certain softness and soothing quality to it that is really unique."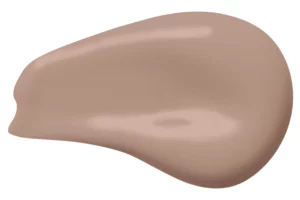 Behr has stuck with a more neutral tone for their choice. Blank Canvas is an off-white shade that is a touch warmer than other beloved swatches from the brand and is described as an invitation to embrace a fresh start. Erika Woelfel, Behr's vice president of color and creative services, described the hue as "that perfect artistic color for people to start expressing their creativity."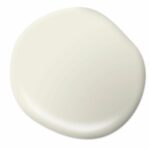 Benjamin Moore's 2023 color is Raspberry Blush, while Glidden went with Vining Ivy.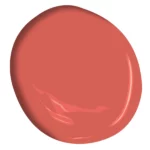 Color Suggestions When Selling
While these are all fun and bright colors (except Blank Canvas, which is a great option when selling your home), neutrals are always the safest bet as you prep your home to sell. They allow buyers to envision their own furnishings and decorations filling the space, without the distraction of bold colors. Grays have been a great choice over the years, though some in the industry are saying that grays are "out" and beige is now "in". In our opinion, much depends on your homes' color scheme and accent colors. So whether you choose to go with gray, beige, or something in between, you'll be good!
Some tried and true colors to consider when selling your home include:
Sherwin Williams Agreeable Gray

Sherwin Williams Repose Gray

Sherwin Williams Alabaster

Benjamin Moore Gray Mist
Benjamin Moore Chantilly Lace

Sherwin Williams Accessible Beige

Behr Blank Canvas (2023 Color of the Year)
With a crisp white trim, these colors create a warm and inviting feeling without overwhelming buyers as they tour your home. A fresh coat of paint also gives buyers the comfort that the home has been well cared for.
Paint Sheens
Choosing the right type of paint for each room is also important. Here are some recommendations on which paints to use throughout your home:
Eggshell – Broad walls, such as in bedrooms or living rooms that don't have heavy traffic

Satins, Eggshell, or Semi-Gloss – Any space needing durability and stain resistance, like kitchens and bathrooms. These paints are easier to clean

Semi-Gloss – Trims and Doors

Flat – Ceilings
Highest Impact Areas
Lastly, if you are on a very tight budget, consider just painting the rooms that have the most impact on buyers. Generally, the foyer, entryways, kitchen, and bathrooms are the first spaces you should consider painting.
As always, if you need recommendations on how to get your home ready to list, reach out to your favorite real estate agent for advice!
To read our other valuable blogs on buying, selling and community lifestyle, visit Rice Properties Group