QUICK SNAPSHOT OF RYAN RICE
As our founder and lead agent here at Rice Properties Group, Ryan Rice brings a great deal of experience, wisdom, and leadership to our RPG team. Ryan's a local who was born and raised right here in the DMV.
His intimate knowledge of our market and the neighborhoods within it, as well as his passion for helping his neighbors buy, sell and lease their homes, has enabled him to help hundreds of homeowners achieve their real estate goals for well over a decade.
Alongside the rest of our team, Ryan's on a mission to make Rice Properties Group a trusted name and authority in real estate, that's known for continually raising the bar in customer service by offering a next-level boutique experience that exceeds the expectations of the people we serve every single time.
Ryan leads out in this mission with his relentless commitment to ensuring that our clients who want to get to the closing table get there with the least amount of stress and the best-negotiated deal possible, so they can move forward with the next chapter of their life.
When it comes to life outside of RPG, Ryan enjoys building relationships, mentoring people, and spending time in nature where he's often found outside hiking, biking, and competing in Disc Golf competitions across the nation as a proud member of the Professional Disc Golf Association (PDGA).
When Ryan's not working, you can find him traveling and spending quality time with his lovely wife Lindsay, their daughter Rylea, and their chocolate Labradoodle Hershey.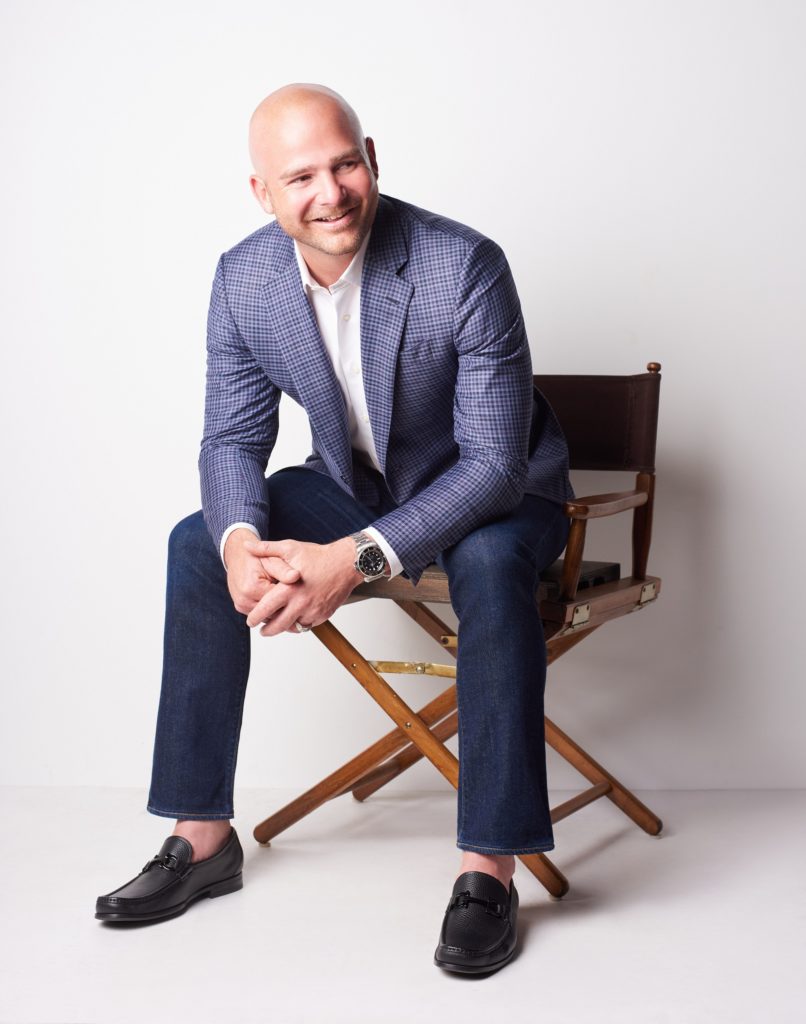 Full Spotlight Article: Ryan Rice (RPG's Founder & Lead Agent)
Meet Ryan Rice, Founder and Lead Agent of Rice Properties Group (RPG). As someone who's passionate about impacting people in his community through real estate, Ryan brings more than a decade of experience and wisdom to the RPG team.
Ryan's a local who was born and raised right here in the DMV. And today, we're putting him in the spotlight so you can get to know him a little better…
Ryan hadn't considered a career in real estate until one fateful day in 2010 when an old friend from his baseball days called him up out of the blue to ask him if he had ever thought about helping people buy and sell houses.
His friend knew that Ryan was well respected in the community, great with people, and amazing at sales, all of which made him the perfect fit for the team they were trying to grow.
While Ryan heard enough on that phone call to pique his interest, there were a lot of things to consider before taking a massive leap of faith and diving into a whole new career…
On the professional front, Ryan had a good job working in sales for an IT company. And on the personal front, he had just gotten engaged to his beautiful wife Lindsay, they were planning a wedding, and they were in the process of buying their first home together.
Needless to say, changing careers in the middle of so many monumental life events, and giving up a stable paycheck to go all-in on a 100% commission-based business, was quite a risk. But thankfully, Ryan wasn't averse to taking risks. So, after carefully considering and discussing everything with Lindsay, Ryan took that leap of faith into the great unknown.
The Journey Towards Building Rice Properties Group
It didn't take long for Ryan's business to start growing…
With his relationships in the community, and his stellar reputation, Ryan quickly made a name for himself in the DMV market.
But, success rarely comes without sacrifice…
While some real estate agents are focused on transactions and numbers, Ryan made a commitment to himself and his clients that his focus would be on relationships and people. And since taking care of people and offering a higher level of customer service took time to do right, Ryan soon found himself working 80 hours a week to keep it up.
But, with an ever-growing client list, Ryan knew he couldn't keep doing everything on his own while still growing at the same time. So, in 2015, after learning that Lindsay was pregnant with their first child, Ryan decided it was time to grow his team, and he knew exactly where to start…
Lindsay, who had a business degree and a phenomenal track record in her career, had always wanted to build a business one day. Her visionary instincts, and her ability to build strong processes, made her the perfect partner to go into business with Ryan. Lindsay started working with Ryan in 2015 and went on to incorporate Rice Properties Group alongside Ryan in 2016.
Since their incorporation, Rice Properties Group has grown from a two-person team to an eight-person team, and they continue to grow to this day. 
What's Going Into Business With Your Spouse Like?
Very few couples can successfully work together. Nevertheless, build a Multi-Million Dollar Real Estate Business together. And since Ryan gets asked this question about working with his spouse a lot, we decided the easiest way to answer it is to share exactly what he said…
"It's funny because some people say they can never work with their spouse. But here's the thing—Lindsay thinks differently than I do. And that in itself has been monumental to our success in both real estate and in life. She's sort of like the Yin to my Yang. Like any partnership, we've experienced both challenges and victories over the years. But, our relationship is something truly special and I'm grateful for that. Together, with Lindsay by my side, the sky is literally the limit for Rice Properties Group."
Overcoming Challenges Along The Way
For Ryan, 2015 was quite a monumental year. Ryan and Lindsay welcomed their first child into their family, they started working and growing their team together, and Ryan made a monumental public decision for his mental and physical health that would go on to impact numerous others in his community…
On September 23, 2015—a few months after his daughter Rylea was born—Ryan made a public post on his Facebook page that read:
"Today is the first day of the rest of my life, I'm going to go sober."
Up until that day, only those closest to his inner circle knew of Ryan's tendency to turn to alcohol and drugs as a way to cope with the anxiety and depression that he had battled for most of his life. And while he was known for being the life of the party, Ryan had carefully concealed his struggle with substance addiction.
Needless to say, that public proclamation quickly picked up steam as engagement and visibility of Ryan's post rose with every 'Like" and comment it received.
And while there were many who were surprised yet incredibly supportive of his post, some were worried that Ryan's public omission of something like addiction—that's so often handled behind closed doors—would negatively impact the career he had worked so hard to build.
But thankfully, Ryan believed differently…
"Addiction was one of the greatest obstacles I had to defeat to become the man I am today. And I never minded sharing about it publicly, because when people are transparent, it opens the door to build incredible relationships with others who are going through the same things. Still to this day, people feel like they can open up to me about their problems because I was vulnerable with mine. It's truly humbling." Ryan Rice, owner of Rice Properties Group shares.
Over the years Ryan had seen drugs and alcohol destroy families, take lives, and wreak devastation on far too many friends and family members. And with a new "why" in life that included being the best father, husband, and person he could be, Ryan knew he had to make the mental shift to drop everything that was holding him back, and face life sober—even the uncomfortable parts.
"I quit cold turkey. Of course, there have been struggles though. But when I'm struggling, I just call someone, and oftentimes I end up helping them through something they're struggling with too. There's no better feeling in life than the one I get when I'm lifting people up, inspiring them, and instilling hope. It's what energizes me and brings me encouragement. It's kind of like my new drug of choice. Except drugs and alcohol could never even come close to that feeling," Ryan shares about the journey.
Today, Ryan mentors recovering addicts, and he celebrates his sobriety every year on September 23rd with an annual morning hike to watch the sunrise at the top of a mountain.
Building The Rice Dream Team
We asked Ryan what type of qualities they look for in future team members at RPG, and here's what he had to say:
"We want to hire people who fit the RPG culture, who are supportive, caring, responsive, and who are committed to the highest level of service that we offer our clients. There's a saying that 'Real Estate Never Sleeps' and it's true. No matter if it's a holiday or the busy season, the sense of urgency for serving our clients, staying ahead of their anxieties and concerns, and making their buying or selling process easy and low stress should always be there. Our goal as a team is to have our clients wonder if we have anyone else we're helping because we make them feel like they're the only ones. In doing this, our clients will know that we're there for them, and they'll want to grow our community by referring their friends to us and coming back time and time again."
Ryan holds himself to a high standard and he does the same for his team. He leads out in this by being the example. For Ryan, there's no task that's beneath him. Whether that's bringing a trashcan in from the street for a client, or cleaning leaves out of a gutter right before an open house, he's willing to pull the red carpet out for every one of his clients.
While Ryan expects to see Rice Properties Group grow in the coming years, he wants his current and future community of clients to know that they can trust that the RPG Team will continue to provide them with excellent service every step of the way. Both Lindsay and Ryan will help their team achieve this by diligently growing their team and hiring the right people for the culture and brand they're trying to build.
When it comes to the future of Rice Properties Group, and the "Rice" family brand, Ryan shared that his team will continue to raise the bar in customer service, and they'll stay true to their commitment to making a positive impact on the lives of the people they serve, by offering their clients an extraordinary boutique level experience that's far above the rest.
What "Home" Means To Ryan Rice
We asked Ryan to share what the word "home" means to him, and this is what he said:
"Home is a place that's very comforting and warm. It's also familiar, where you can have your eyes closed, walk down a hallway and easily find the light switch because you know where everything is. There's peace inside a home because it shields you from the busy world. Home is where you should be able to find serenity and shelter."
Ryan's description of home is exactly what he strives to help each of his RPG clients find.
Ryan's Life Outside Of RPG
When it comes to family, Ryan shared that the older he gets, the more he values spending time with his family. Being present in watching Rylea grow up is extremely important to him. Whether they're snuggling up for a family movie night or going out to explore the local area, Ryan's very intentional about carving out quality time with the people he loves.
Ryan loves traveling with his family and getting to see the world through his daughter's eyes. Traveling offers him the opportunity to take a step back, recenter and find peace. He's also big on having an attitude of gratitude, and he feels like there's no way not to feel completely humbled and grateful when traveling with his family. It's one of his favorite ways to recharge his batteries.
Personal health is also very important to Ryan. He shared that he starts out every morning with an early workout around 5 am, and is currently in the process of training for the first full marathon that he hopes to complete in the Spring alongside his teammate and running sidekick Sarah Creech.
Ryan loves being outdoors and can often be found outside walking (or running) with his chocolate labradoodle Hershey, hiking, or playing a friendly game of competitive disc golf. Ryan fell in love with disc golf back in 2004 as a way to spend time outdoors with friends, and today he competes in tournaments across the country and is a proud member of the Professional Disc Golf Association (PDGA).