If you are planning on listing your home for sale in the spring, the preparation involved has surely already begun. Decluttering, cleaning, painting…oh my! If you've read our other helpful blogs, you will know what suggestions we have provided for getting your home sale ready. (You can read that blog here: https://ricepropertiesgroup.com/sellers/tips-on-selling-your-home/). Once all of those tasks have been tackled, you will move into the final phase of listing your home for sale. Together with your agent, you will decide on a "Go Live" date, when your home will be available for showings. To properly market your home, however, your agent should be having a professional photographer and videographer come to your home to take lots of great photos of your home. As we know, must home buyers these days make a decision whether to view a home based off of the pictures they see online. So the importance of having your home show well in these photos is incredibly important! We've listed some great suggestions on what final tasks you should focus on the days leading up to the photo shoot:
Exterior
Close the windows and put blinds down
Sweep front stoop and any cobwebs from windows and doors
Wipe any storm doors free of handprints/smudges
Park your car on the street or in an enclosed garage
Make sure your yard is cleaned up of sticks and leaves
Remove any children's or pet toys
Hide garbage cans/bins out of sight
Close any gates and garage doors
For homes with pools/hot tubs, please remove all pool toys, visible cleaning supplies, and equipment
Uncover any yard furniture
Make sure grills are covered unless cover is worn
Interior – General
Clear any clutter and personal items. Hide them away in an enclosed closet or cabinet
Make sure the home has been cleaned (dusted/floors clean/countertops wiped down/showers and tubs cleaned)
Turn on all lights and lamps throughout the home.
Put away all children's or pet's toys
Dining Room – Clear everything but a small centerpiece
Remove as many personal photos as possible
Remove anything with children's names on them
Remove any pet supplies/bedding
Kitchen
Remove all refrigerator magnets, photos, artwork, etc.
Clear the top of the fridge
Clean off kitchen countertops of any appliances. Wipe down where appliances were housed
Put away all cleaning supplies (vacuums, brooms, etc)
Put away all towels and oven mitts, including wash rags and dish towels
Hide the garbage can in a closet or pantry
Bedrooms
Remove any visible stored items under the bed
Put away all shoes and clothing
Clear the bedside tables; leave only the lamp, clock, and one or two books
Clear the top of the dresser of most items (especially makeup and jewelry)
Walk-in Closet
Tidy-up the closet by organizing/ sorting clothing and shoes
Matching hangers are a nice touch
Bathrooms
Put out fresh, matching towels
Hide all bath products from the tub/shower including bars of soap, shampoo & conditioner, washcloths, etc.
Hide all bath products from the sink including hand soap, makeup, etc. decorative soaps can stay Hide all appliances including the hair drier, curling iron, etc.
Hide all air fresheners including those that plug in
Hide all cleaning products, including toilet brushes and plungers
Home Office
Pets
Pets must be properly restrained, or the photographer reserves the right not to enter the property
It is the homeowner's or agent's responsibility to keep the pets out of the shot
Put away all toys, food and water bowls, and litter boxes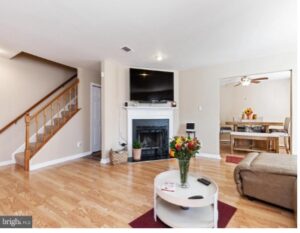 Neat and tidy; fresh flowers on centerpiece; personal items removed   VS
Shoes, dog bowls, and items hanging on hooks should be removed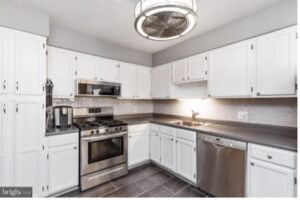 Kitchen is free of most countertop appliances; towels and oven mitts  VS removed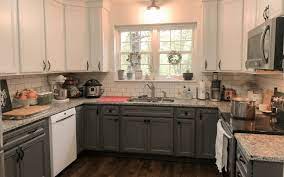 Too much clutter on countertops; personal items and papers on desk visible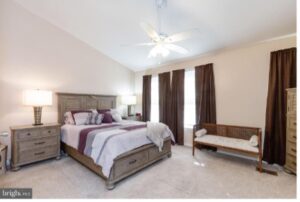 Bed made, night stands free of items; personal items packed away       VS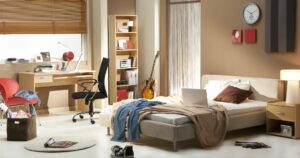 Too much clutter and personal items out on dresser
Clean and free of any clothes, detergent, or stacked shelves                      VS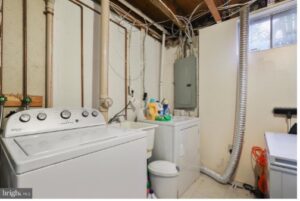 Cluttered, unfinished, and uninviting space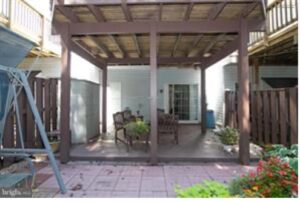 Clean and neat, inviting space free of garden tools or overflow               VS  storage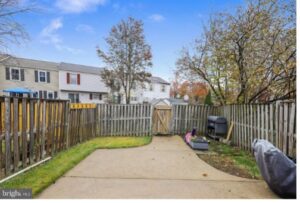 Kid toys and lawn equipment should be hidden away; stage with seating furniture, if available 
Now you know some of the most important steps for preparing your home for sale in the spring. Although this preparation may feel overwhelming, taking it one step at a time and including creative touches will go a long way towards achieving a successful sale. As you embark on this journey, remember to stay mindful of your budget and use decorating and organizing tips from experienced professionals to really showcase the best parts of your home. And should you need some extra help along the way, don't hesitate to contact us for a FREE consultation, our team is always available! At the end of it all, whatever direction you choose, an organized and updated home may just be the key to unlocking that perfect buyer in no time!