The Rice Properties Group Difference
Rice Properties Group is putting the hustle, heart, integrity, and grit back into real estate.
Impeccable service, sharp negotiation skills, unparalleled results, and unique solution-based buying and selling options are just a few of the many benefits you'll inherit as an RPG family member when you buy or list your house with us.
With over four decades of real estate and marketing expertise combined, our team will stop at nothing to ensure that your real estate vision and your needs are 100% fulfilled. Our profound commitment to our clients can be seen in our reputation, as well as our community of regular repeat clients and referrals.
"Rice Properties Group is putting the hustle, heart, integrity, and grit back into real estate."
Contact us
Ryan and the whole Rice Properties team are outstanding in every way, from start to finish. They are patient, understanding, reliable, knowledgeable, and most importantly eager and ready to help with every facet of selling and buying your home… I had the utmost trust that he would take care of me, and was I right
Ryan and his team are EXCELLENT! As a military family with needing to sell for a deployment coming up, I cannot give enough stars for how amazing he and his team were…His expertise, warmth, kindness, and support are more than I could have imagined for a real estate agent. Our house sold for $40,000 ABOVE ASKING within TWO days of listing!! Ryan and his team made this process easy and smooth with amazing results! I know he truly cares for his clients and there is no reason anyone should look elsewhere for an agent to represent them. This was a FANTASTIC experience!"
Simply put, Ryan and his team are the absolute best! They were there for us every step of the way… Rice Property Group made this daunting process incredibly easy. Their communication and knowledge of real estate helped us to find the perfect first home for us, and at a great price point. We couldn't be happier with the service and attention we received from RPG and would recommend them (and already have) to anyone. Thank you all for making this a seamless and easy process for us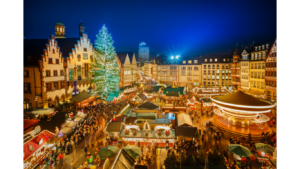 Community Lifestyle
The holiday season is upon us, and there's no better way to embrace the festive spirit than by immersing yourself in the enchanting world of Christmas markets. In the Washington, D.C., Maryland, and Virginia (DMV)
Continue Reading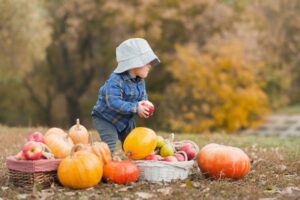 Community Lifestyle
As the crisp autumn breeze begins to sweep through Northern Virginia, it's the perfect time to embark on a quintessential fall adventure – pumpkin and apple picking. This time-honored tradition brings friends and families together
Continue Reading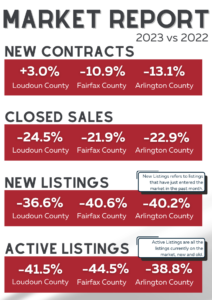 Real Estate Market Reports
Interest Rates Are Not Holding Buyers Back – Home Prices Climb to New High July and August are historically marked with a downturn in buyer and seller activity – meaning, a decline in new listings,
Continue Reading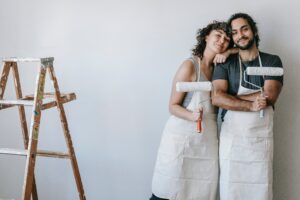 Sellers
As the colder and drearier days of winter start settling in, homeowners will often start spending more time in their homes. This is also the time that they start realizing that their home is in dire  need of some TLC to spruce it up, especially if they want to sell in the spring. As a homeowner, you might be thinking that you'll wait until the spring to start making improvements to your home – but wait! There are plenty of projects you can take on in the winter months as well! We did the research for you, and have come up with a list of suggestions.
Continue Reading